After 35 years of practicing as a couple psychotherapist I no longer see couples for long term on-going psychotherapy.
I do however offer an hour and a half consultation. In this consultation we will explore what you are hoping for from therapy and what might be the best way forward. You will have the opportunity to discuss your situation think more clearly about your relationship and why you are contemplating therapy now. If we all agree that short term therapy would be appropriate, I would be happy to see you for a further eight sessions.
In many cases short- term therapy is enough to help resolve immediate issues and clients often find that having had the experience of working with me they are more able to work things through together at home. It can become clear after eight sessions that to continue with couple psychotherapy would be really helpful. Occasionally one or both members of the couple decide they would like to see an individual therapist. Whatever the outcome I will do my best to help you find a therapist to refer you on to.
I continue supervising therapists and counsellors who are working with couples.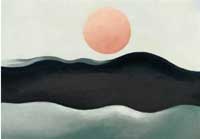 Pauline Hodson
Alumna Tavistock Relationships